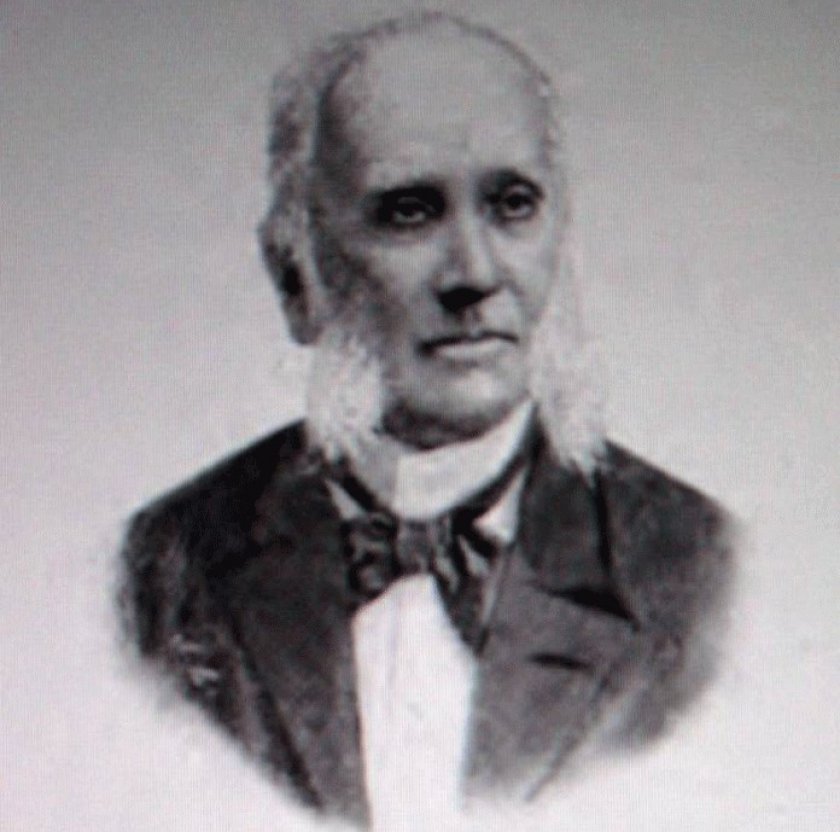 Fot.
In May 1893, Galician newspapers published obituaries informing readers of the death of one of the greatest industrialists in Galicia, who enjoyed public sympathy and high esteem during his lifetime. The person whose death was received with widespread grief and sorrow was Robert Doms, a German by birth, a Galician and citizen of Lviv by choice.
Doms was born in Prussia. He arrived in Lviv and Galicia around 1848. His first company in Lviv was a coffee and liqueur manufactory. Moreover, during that period, he established the first steam mill in this part of Galicia on the former Żółkiewska street. Shortly afterwards, he expanded his business by starting a rum, liqueur and chicory manufactory.
He took up industrial-scale brewing at the same time, and it was this industry that became one of the two pillars of Doms's future financial empire.

The second one was the oil industry. In 1853, he became the owner of an ozokerite mine in Boryslav, and was thus one of the pioneers of the Galician oil industry. A few years later, the Domsa mine in Boryslav was equipped with state-of-the-art impact drilling rigs. He invested the acquired funds in the purchase of other enterprises, including hard coal mines located in the Kraków mining area (mines in Tenczynek, Bory and Jeleń near Jaworzno).
Doms' undoubted success contributed to his growing popularity in economic circles of Lviv and Eastern Galicia. As a result, in 1865 he was elected by the members of the Lviv Chamber of Commerce as director of the local branch of the Austrian National Bank, which was the most important credit and financial institution operating in the Galician capital at the time.

He was also active in the National Industrial Association with its headquarters in Lviv, which was set up, among other things, to promote Galician manufacturing. As a sign of the highest appreciation of Doms' work, he was elected vice president of the most important economic organisation in Lviv: the Chamber of Commerce and Industry. He held this position from 1869 to 1880.
Doms was genuinely popular with the people of Lviv because of his devotion to social issues and his philanthropic activities. In 1888, in a tenement house he had purchased in Św. Teresy street, he opened a shelter for merchants, industrialists and artists who, after many years of work, were no longer able to earn their own living.

Doms' donation was as much as 240,000 crowns. In addition, the donor provided for the upkeep of 12 residents at the shelter at his own expense. In the years that followed, the shelter on Św. Teresy street became a real home for many residents, which saved them from a life of poverty and, in extreme cases, homelessness.
Doms died on 4 May 1893 from pneumonia. He was buried in Lychakiv Cemetery in Lviv. The funeral of this distinguished industrialist and philanthropist was attended by crowds of Lviv citizens. In honour of the contribution made by Doms to the city, where he lived for almost half a century, the Lviv City Council named a street after him two years after his death. The name survived until 1940, when the Soviet occupiers changed it.

A testament to the uniqueness and popularity of Robert Doms is the fact that while he was still alive he made it to the pages of the novel Boa Constrictor, which was written by the illustrious Ukrainian poet and writer Ivan Franko. Robert Doms had three children: daughter Emma and sons Alfred and Robert. His son Robert junior took after his father in terms of business skills and ran numerous industrial enterprises in Galicia.