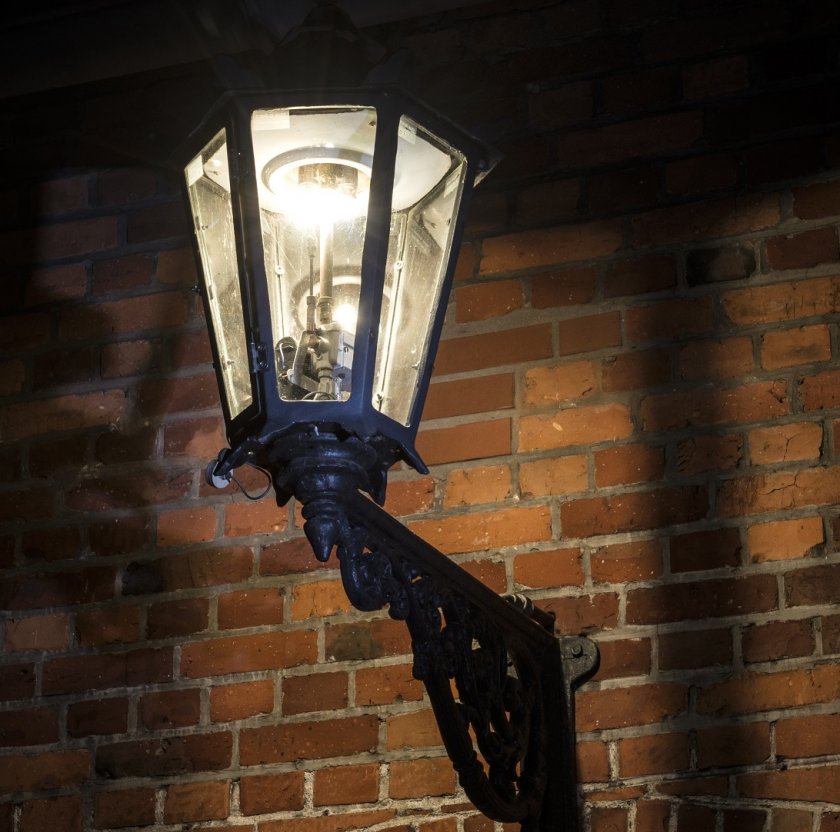 Fot.
The first municipal street gas lamps were lit in the early 19th century in London and Paris. Soon, Germany could also boast of having town gas lighting in cities such as Berlin and Leipzig. Warsaw was illuminated with gas on a larger scale only in 1856, mainly along Krakowskie Przedmieście, Nowy Świat Street and in the Castle Square. Visitors to the capital can still chance upon the original historical street lanterns powered by gas. They burn with a real flame, which despite not being overly intensive and bright, is able to create a unique and mysterious atmosphere.
Przemyslaw Burkiewicz, a journalist, an expert on Warsaw and a fan of gas lamps, reveals to us the location of the surviving street gas lamps in Poland's capital.
What was the source of your passion for gas lamps?

When I was ten years old, together with my parents, I drove along Żeromskiego Street in Warsaw's district of Bielany. That evening I saw the street gas lamps standing alongside Płatnicza Street. As a child, I took a great liking to their appearance. In later years, I collected photographs and clippings dedicated to gas lamps from "Życie Warszawy" and "Express Wieczorny", both popular newspapers among the residents of the capital.

The end of the nineties was the start of the revival of historic street lighting. The streets of Żoliborz, Mokotów and Saska Kępa saw the installation of replicas of pre-war lamp posts. They copied the pre-war design of Warsaw's decorative lamp posts; a few years had to pass before the first gas lamps were installed; however, these were highly regrettable copies.
They are more suited to Gdańsk or Wrocław, rather than Warsaw. The lamps can be seen lining Kasprowicza Street by Linde Forest or in Fortowa Street in the district of Chomiczówka.

This is how I became interested in the topic. The book entitled "Warsaw's Street Lamps" by Jarosław Zieliński, a renowned expert in all things Warsaw, is absolutely pivotal to me. This is a compendium of knowledge and a valuable encyclopaedia for anyone fascinated by Warsaw's street lighting.

What types of gas lamps are there?

Quite many, in fact. Every city, anywhere in the world, had its own design of street gas lamps. Warsaw's most popular model was designed in 1856, and today it is known as "Old Warsaw".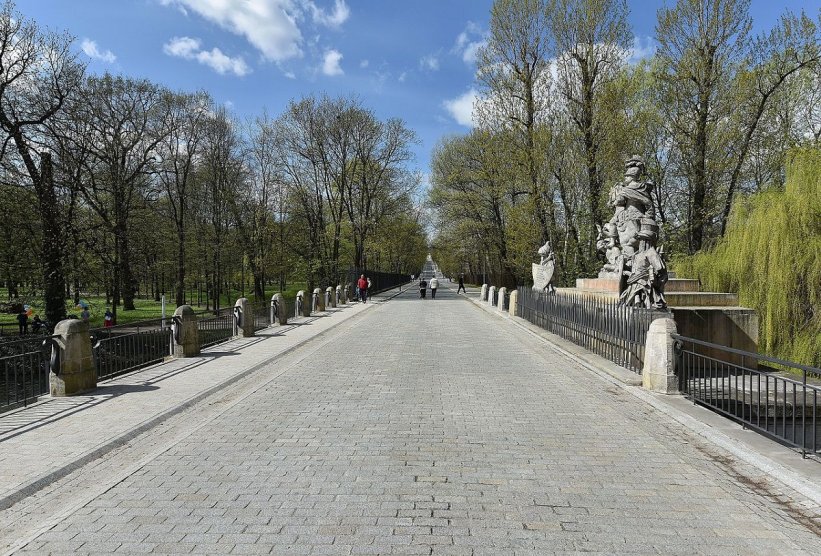 They are very distinctive and, therefore, recognisable. These lamps illuminate Agrykola Street, the Ujazdów Avenue, Godebskiego and Jodłowa Street in Sadyba, as well as Płatnicza and Szaflarska Street in Bielany. Another type of street lamp had nine flames, but these are much rarer. You can still see them illuminating Jezierski Street. Other preserved copies of this model, which can be found on both Jadowska and Jaktorowska Streets, were converted from gas to electric in the 1990s.

How do the oldest lamps differ from the modern designs?

The first street lamps directed their light upwards, so they were surrounded by a pool of darkness. This is the origin of the saying: "The darkest place is always underneath the lamp". Of course, they also differ in terms of their symptoms of ageing – some carry bullet marks.
At present, there are approximately 200 gas lamps in the capital. They are distributed across the entire city. Are there any original gas lamps among them or are they all replicas?

Fortunately, a lot of original, pre-war lanterns have survived to this day, like those in Agrykola, Bielany or Sadyba. However, it should be remembered that the eradication of gas lighting took place during the Warsaw Rising, and also in the 1960s . Before the Second World War, Warsaw's entire Old Town was fitted with gas lighting. Also, many streets of the district of Wola and Praga were lit with gas light.

Before the war, if a temporary gas street lamp was replaced with an electric lamp, the gas one was not scrapped.
It was moved to a less-frequented part of the city, which needed illumination. And so, these 19th-century gas lamps were often transferred to suburban, dark streets such as Białołęcka (today Wysockiego), Budowlana, Syrokomli and many other streets of Bródno, Marymont, Odolany, Ochota, Czerniaków and other residential districts.

It was these street gas lamps which did not survive the era of  Władysław Gomułka – they were removed considered as a relic of the past. Lamps which were deemed old-fashioned and inefficient were replaced by concrete posts topped with neon glow lamps. As late as in the 1950s, gas lamps still illuminated streets such as Grzybowska, 11 Listopada, Stalowa and Niemcewicza!
Are there any particular streets which are worthy of a visit due to their specific mood created by gas lighting?

I really like Płatnicza Street, although the last renovation left it looking slightly overdone. Agrykola Street continues to top the bill for me, with its one-of-a-kind atmosphere. It's certainly number one. It has succeeded in retaining its 19th-century look. There are also no buildings or other objects around it that would disturb the lights emitted by the lanterns. This is where you can see how the original gas lamps from a century and a half ago actually work.
Is it true that in recent years there has been a revival of gas lamps in Poland's capital? What could be the reason?

It's true. There are increasing numbers of gas lamps – or electric ones made to look like their gas counterparts. This is a positive development because lamps of this type are visually attractive and elegant, they reflect the spirit of the capital, and thanks to new technologies, the light they emit is bright, so that the area around them is properly illuminated. I am also delighted by the fact that city officials began to order electrical lights with luminaires that are almost copies of the pre-war ones. Lamps of this type, produced before the war at Marciniak's plant on Wronia Street, can today be seen on Królewska, Mickiewicza or Wilson Square.
Which streets of Warsaw are missing gas lamps?

If it was up to me, I would install them along Barszczewska Street in Marymont. It is paved with pre-war cobblestones. Recently, a pavement was rebuilt alongside it. Gas lamps would have been a perfect fit. I also think that gas lamps should illuminate some of the Old Town. They would also look very good on some streets in Żoliborz, which still feature poor copies of pre-war lanterns installed 20 years ago, and which are neither suited for Warsaw, Vilnius nor Lviv, but for the drive of some kitschy palatial manor house in the suburbs.

Find out more about gas street lamps in Europe here.