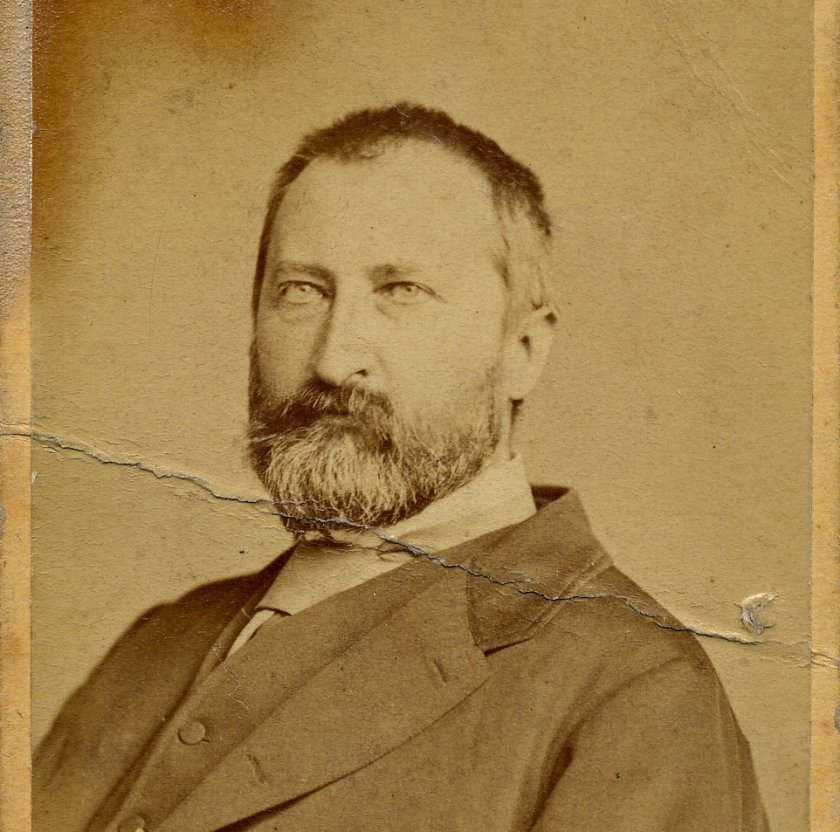 Fot.
Owner of numerous land estates, including those in Zręcin, Bóbrka and Żeglce. Klobassa-Zrencki was born in 1823 in Drohobych. Thanks to his excellent education obtained at Viennese and German universities, he ran modern orchard farms. Between 1843 and 1845, he attended the Agricultural University in Hockenheim. The first landowner in the territory of the Austrian partition to abolish serfdom, Klobassa-Zrencki was dubbed a "good master".
In 1854, he consented to the exploration works in Bóbrka aimed at locating oil deposits. The request came from Tytus Trzecieski and Ignacy Łukasiewicz.
The first became interested in research and experiments on petroleum and approached the latter, inviting him to cooperate in the extraction and processing of the Bóbrka deposit. They began to dig a well in the Bóbrka forest in 1854 and encountered a large crude oil influx in the "Wojciech" well a year later.

In about 1861, Tytus Trzecieski, Ignacy Łukasiewicz and Karol Klobassa-Zrencki launched an oil company. It was a gentlemen's agreement, never written down. Trzecieski was the one to finance the enterprise, while Klobassa provided the land for the premises. Łukasiewicz became the plant manager. Upon the death of his partners, Klobassa-Zrencki continued to operate the oil well in Bóbrka.
He made his name as one of the wealthiest and respected citizens of Galicia. His commitment to the local community manifested itself in the great number of roads, bridges and schools he funded as well as the assistance he extended to people. One of his priorities was the education of the most disadvantaged. He co-founded the National Oil Society and was the main funder of the Zręcin church.

For his civil merits, he was awarded a Third Class Order of the Iron Crown. He was also granted the title of "Zrencki", which was equal to a second-degree peerage. After his death in Kraków in 1886, he was buried in the Zręcin cemetery.