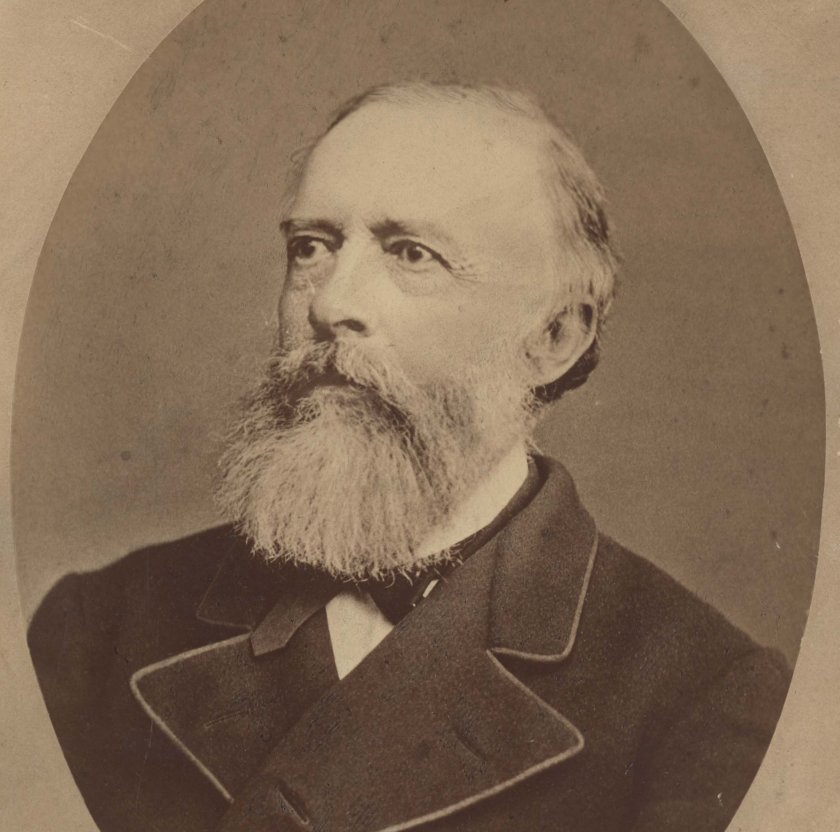 Fot.
Co-creator of the oil industry in the region of Galicia. He was born on 28 December 1811 in Bażanów near Sanok, to a wealthy family of landowners. He pursued an education in numerous fields as he studied philosophy at the Lviv University as well as agriculture and mining in Mögelin and Hohenheim.
After graduation, he engaged in the extraction and processing of iron ore and the production of glass in Uście Gorlickie. Eventually, he settled in Polanka upon inheriting the family estate. In an attempt to put his academic knowledge to use, he undertook to modernise farm management, in particular through their industrialisation. At the turn of 1840s and 1850s, he put in a lot of effort (and financial resources) to reorganise and revive the farmland following the enfranchisement transformation.
It was in 1853 or 1854 that Trzecieski took to the crude oil extraction business running in Karol Klobassa's estate in Bóbrka. His interest led him to explore the studies and experiments on petroleum and later to Ignacy Łukasiewicz himself. Trzecieski contacted him and invited him to cooperate in the extraction and processing of the Bóbrka deposit. They started to dig a well in the Bóbrka forest in 1854 and encountered a large oil influx in the "Wojciech" well a year later.

In 1856, the first petroleum distillery began to process the Bóbrka petroleum. It was founded in Ulaszowice, on the property of Trzecieski's brother, Franciszek. Although it burned down at some point, Trzecieski built another one on his property in Polanka.
In about 1861, Tytus Trzecieski, Ignacy Łukasiewicz and Karol Klobassa launched an oil company. It was a gentlemen's agreement, never written down. Trzecieski was the one to finance the enterprise, while Klobassa provided the land for the premises. Łukasiewicz became the plant manager. Bóbrka proved quite lucrative for all three of them.

Trzecieski was keen on sharing his wealth with those in need. He also financed various social initiatives and co-created the Loan Society in Krosno. He was very invested in the idea of reviving the weaving trade and played an active role in the work of the Mutual Fire Insurance Company. He died on 24 December 1878 in Polanka and was buried in the Jedlicze cemetery.