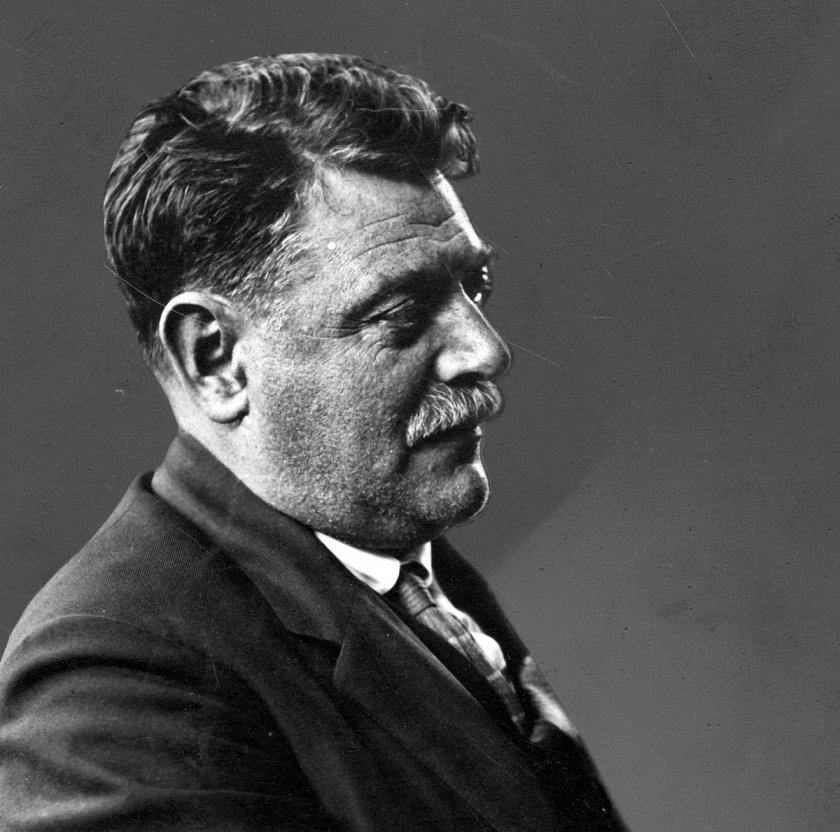 Fot.
Born into a prominent family of Rzeszów landowners, Władysław Szaynok was of Hungarian heritage. Upon graduating from middle school, he went on to study in Lviv, the capital of Galicia. Although independence was not in the offing for Poland in 1895, that year saw the advent of the industry which would later underpin the economy of the autonomous country.
When studying in Lviv, Szaynok became interested in fossil fuel extraction. Lviv lies quite near to Borysław, which was then consumed by "gas fever". New oil wells were drilled, production records broken. During his time at university, Władysław was first seen as a highly idealistic young man. He started a monthly publication named "Promień" (Ray) – "a Magazine for Young People of School Age". His partner in this endeavour was his friend, Marian Wieleżyński, a left-wing Polish Socialist Party member. The paper advocated patriotic values and workers' rights.
The pen might be mightier than the sword, yet the two journalist friends did not confine themselves to its influence. They also took part in illegal worker rallies, which got Szaynok repeatedly reprimanded and Wieleżyński expelled from the university.

 A graduate engineer, Szaynok ended up in Borysław, landing the post of an inspector for the Viennese Steam Boiler Inspection Association. For him, the boilers were not more important than the people who operated them. While steam-powered machines were propelling the revolution, most of their operators could barely read and write. Szaynok chose to extend his aid by arranging training courses for them. In 1904, workers held multiple protests and strikes. For backing them, Szaynok was transferred to a menial post in Brno. Wishing to keep in touch with the gas industry, he quit the job for the Association.
Soon after that, he reconnected with his university friend. In the meantime, Wieleżyński graduated from the Vienna College of Technology and gained some work experience in the "Galicia" refinery in Drohobych. It is in that thriving plant that Wieleżyński witnessed workers be ill-treated and pushed around, regarded as nothing more than cheap workforce.

 He also noticed that huge amounts of natural gas were wasted in the petroleum production process. That gas was extracted alongside petroleum, but it was only a waste product for the petroleum extraction industry at that time, vented from wells through special chimneys. The leaking flammable gas also posed a hazard for the oil wells. "Oil City", the largest well of the Galician refinery, was in flames for many weeks after one such ignition of gas.
The young engineers saw this problem as an opportunity to be seized. They developed a way to condense natural gas and transport it in a liquid form to be used by cities, towns and factories. Although new to the industry, they managed to convince a representative of a compressor company, which had all the indispensable parts they required. They accepted his invitation to tour the United States.

Over the pond, they researched natural gas extraction techniques. Although it was a restless time in 1914, eventually they took a chance and launched their business. First, they opened a company named "Gaz Ziemny" (Natural Gas), and another one, "Gazolina", two years later. Borysław became the first place in Europe to have a gasoline (liquified gas) production plant. The production process ran on a compression system, where gas underwent compression under high pressure. The plant would operate successfully until 1930.
During that time, the two businessmen had a chance to meet Ignacy Mościcki in Lviv. He was a professor at the Lviv Polytechnic School at that time, but would soon become the President of Poland. His research and development company named "Metan" received financial support from Szaynok. The company issued a journal, where Mościcki regularly wrote on the methods of natural gas extraction and exploitation.

The two companies merged after the war. In 1920, they started "Spółka Akcyjna Gazolina" with all three of them as members. This venture connected Wieleżyński's entrepreneurial nature and his adolescent aspirations. The company adopted a novel solution, probably inspired by their trip to the US. It used an employee stock ownership program, which provides employees with regular shares in the company's profit.
By 1926, almost 70 per cent of the employees were its stockholders. A year later, the company was able to pay them six times the minimum wage. Moreover, many employees chose to invest in its development. Thanks to their commitment, it could not only actively look for new deposits, but also survive various crises. Wieleżyński contributed to one of the largest undertakings of the Second Polish Republic as his company installed gas in Gdynia. An accomplished and esteemed specialist, he died in 1945.

 In the autonomous and self-determined country, Szaynok urged for the creation of gas industry based on Polish capital. As a result of his lobbying, the Polish Sejm adopted an act on "Exclusive right of the State to install gas pipelines […]" during the very first year of its operation.
But that was not the end. Szaynok not only designed new pipelines but also made efforts to support the entire mining industry. His initiative gave rise to the Association of Polish Gas Workers. He financed the "Przegląd Gazowniczy" magazine in Warsaw and became the editor of the Lviv "Nafta" monthly.

 His articles were critical of the Government's approach to the oil industry. In 1926, he was appointed the president of Bank Naftowy in Lviv. He died two years later. Despite his multiple achievements of much greater value, he is most commonly known as the designer of the first Polish gas station, opened in Lviv in 1924.