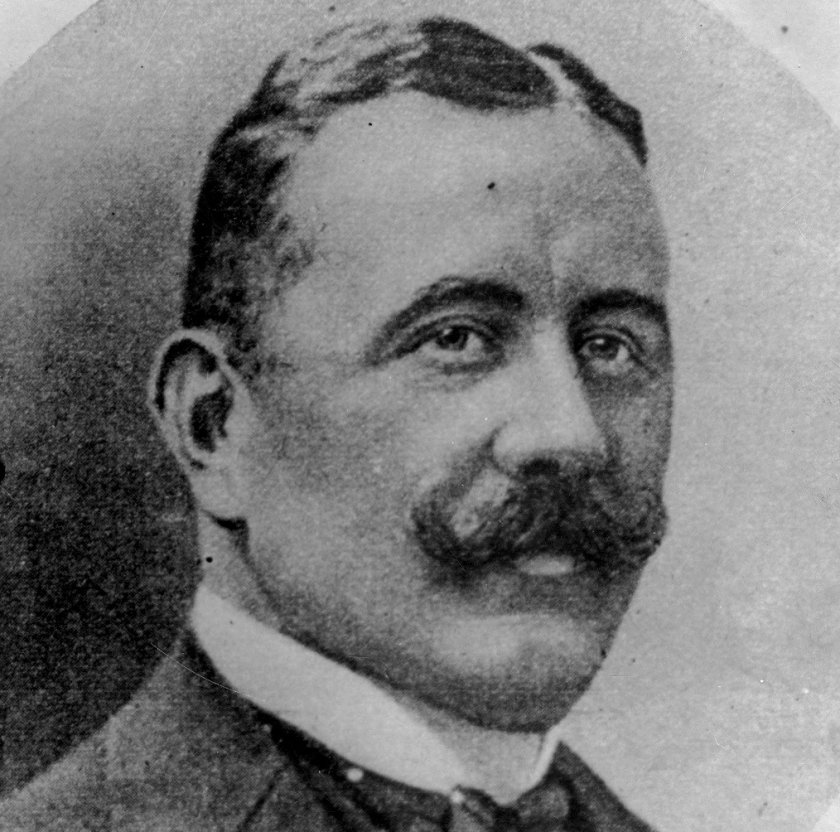 Fot.
Władysław Długosz was born in 1864 in Kraków. His father, a lawyer, most likely hoped that his son would pursue the same career. However, the young Władysław was more tempted by the "Galician Klondike". This was because Galicia, a region east of Kraków, provided businessmen and adventurers alike with a completely new opportunity – an oil industry in the making. Władysław wanted to be in the very centre of it.
In 1887, he completed his studies in engineering in Prague and left for Gorlice, a town around which the first large-scale oil wells were drilled and where the world's first oil refinery had already been in operation for several years. At first, Długosz made a living as a gymnastics teacher, but he soon applied for a job at a local oil mine. At 25 years of age, he received a mine manager's diploma. This was only the beginning of his fascinating career – but then, bankruptcy struck.
Długosz made the ill-fated decision to invest all his savings in oil prospecting in Siary, a village near Gorlice. Alas, no oil was found; but as Długosz's savings dwindled away, he found something far more precious – the love of his life. She was Kamila Dembowska, a beautiful daughter of Władysław Dembowski, a landowner from Siary. Old Dembowski would not have his daughter married to an unlucky oilman, and a dreamer at that. The situation was made more complex by the fact that Kamila's father was himself an oil prospector and, therefore, Długosz's business competitor. 

Despite all these odds stacked against him, Długosz did not buckle under their weight. With all his investment resources gone, he took up a job at a company of Henry McGarvey, an engineer from Canada.
McGarvey was a prominent figure of the Galician oil industry – not only did he invest enormous sums in the local oil mining operations but he also implemented novel drilling technologies in Galicia. Moreover, he was never shy of an ambitious project. Soon, Długosz was tasked with one of McGarvey's undertakings –  he was to travel to Borysław, a town further to the east, and prospect new oil fields. His adventure began in 1896. The discovery made by Długosz would soon revolutionise the Galician oil business.

The eastern part of Galicia was one of the poorest and stagnant provinces of the Austro-Hungarian Empire ruled by the Habsburg dynasty. On arrival to the area, Długosz witnessed traditional ways of mining and using oil.
The poor Galician peasants and Jews were known to collect the oil which seeped from under the ground and pooled in shallow wells and ditches. Those first "oil miners" were called "lebaks" (from the verb lebac', which means draw or scoop) or "greasers", since they made grease and lubricants sold to travelling traders. Długosz was first to undertake industrial prospecting for oil fields in this particular region.

Accompanied by Jan Rączkowski, his trusty technician with whom he arrived from Siary, Długosz started drilling for oil. The huge volume of oil spontaneously seeping to the surface made the two men very hopeful of success. And they did not come unprepared – they were equipped with McGarvey's state-of-the-art drilling rig built in Canada.
Having opened several boreholes down to the then impressive depth of 500 m, Długosz and Rączkowski found no oil. To make matters worse, the drilling rig bits became stuck in deposits of earth wax, a by-product of degassed crude oil prevalent around Borysław and currently known as ozocerite. Still, Długosz remained strong in his resolve to succeed. Perhaps he believed that it was his last chance to break the run of bad luck and kept on drilling.

Together with Rączkowski, Długosz improved the Canadian drill rigs and bits, which helped them drill down to 1000 m, a depth deemed unimaginable at that time. This steadfastness at long last allowed them to reach enormous quantities of oil. The first successful well produced approximately 40 tons of oil a day. This fired the imagination of the oil prospectors and rekindled the oil fever. In the few years that followed, Długosz's discovery caused the emergence of a whole new oil mining region around Borysław.
McGarvey soon invested in new oil mines in Borysław and appointed Długosz as the director, who ultimately returned to Siary as a successful man. He married Kamila, the love of his life, and bought the estate in Siary from Władysław Dembowski, the father-in-law, to convert it into the Długosz family estate (their palace in Siary has survived to this day and is privately owned).

The Długosz family grew fast with a total of four children. Długosz also established a new company in 1908 and named Władysław Dembowski as one of the partners. The company soon began operating dozens of oil wells with an estimated monthly output of more than one thousand oil freight wagons.
Once he established himself as an oil mogul, Władysław Długosz then decided to use his resources to improve the living conditions in Galicia. He funded roads, schools, worker flats, and a telegraph network. In Gorlice, the town where Długosz used to teach gymnastics in his younger years, he funded a sports stadium and a building for the Polish Gymnastic Society "Sokół".

Backed by widespread social recognition and respect from other oilmen, Długosz was then able to commit himself to politics. Before he partnered with Wincenty Witos to establish the Polish Peoples Party "Piast", Długosz was elected a member of the Imperial Council in Vienna in 1911, where he became an advocate of the interests of the oilmen in Galicia and fought for the development of the region. After the First World War, Długosz enjoyed the standing of a respected oil industrialist and a Polish patriot, which won him the chair of the National Oil Association (KTN) in Poland. Długosz remained in office until his death in 1937.